Raising kids isn't easy…especially in a society that often seems so self-absorbed. (selfies, anyone?)
So how can parents help kids see beyond their own immediate interests and concerns?
By involving their children in opportunities to volunteer their time and energies towards helping others.
While volunteering benefits those on the receiving end – both the individuals and organizations served – it's hard to quantify how much volunteering benefits the "giver" just as much…if not more.
When you give your child opportunities to help others through volunteering you're also helping them learn:
Empathy
When looking for opportunities to volunteer, the closer your child can be to the end result (e.g. handing the sandwich to a homeless person not just making the sandwich) the more concrete their understanding will be of what they're doing.
Which also leads to more engagement in the volunteering process.
Confidence
Children gain confidence when they see their own contributions make a difference in someone else's life. Their success then encourages them to look for other ways they can contribute to their communities, building leadership skills they will take with them throughout their lives.
Cooperation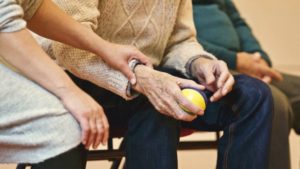 Social situations are the best way for children to learn social skills, and volunteering is no exception.
When a diverse range of individuals meet through volunteering, they have a common goal in mind, however different people will often approach the same task in a different way, which can potentially lead to conflict.
Children who witness – and participate in – the process of deliberation among the volunteers learn how important collaboration with others is to achieve the desired end result…helping individuals in need.