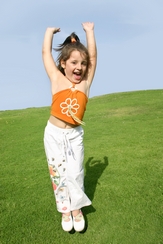 If you are looking for an innovative and educational preschool for your child in Chula Vista, Wee Care Preschool is the right choice for you. Our child care program has been designed with your child's needs in mind. We not only educate them but provide them with the necessary social skills they need to succeed throughout their educational careers.
Benefits
We believe in providing parents with a safe and affordable preschool choice. There are many benefits associated with enrolling your child in our program.
Your child will be provided with a healthy breakfast and lunch. They will also be provided with two snacks each day.
We have a team of experienced staff who will not only care for your child, but they will also meet their educational needs.
We offer competitive rates for the high quality level of preschool that we offer.
Our rates are designed to make it affordable for you to provide your child with the level of care they deserve. We offer half-day rates, which allow you to choose how many hours each day your child will be in our care.
We also offer drop-in rates which allow you to bring your child in even on days that they are not scheduled to be in class. If you have more than one child we also offer parents a 10% sibling discount.
Program
Our preschool is designed to prepare your child for entry into kindergarten. To help your child become prepared for this big step, we provide them with the educational needs they require to make the transition easier and less stressful. They will be taught the basic skills needed for entry into kindergarten. We also provide them with the ability to express themselves creatively by drawing and completing art projects.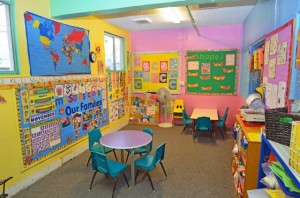 Preschools in Chula Vista often provide your child with a minimum amount of preparation; this is why Wee Care has developed a program that is designed to help your child succeed upon entry into kindergarten.
Our Chula Vista preschool was created to serve the needs of the parents as well as your children. We offer a program that will not only prepare your child for entry into kindergarten, but will also help them develop the necessary socialization skills they need. While your child is in our care, you can rest assured that all of their needs are being met.
"I take my kid to Wee Care Preschool because it's the best childcare you could possibly find in the San Diego County area. I've searched all the different childcare and I still found myself taking my daughter to the same place I once went to when I was a child. I love it. I don't know what else to say besides its great!"          ~ Rayamarie Chavez     Chula Vista, CA
Wee Care Preschool is a fun and safe environment that allows your child to grow both educationally and socially. They will develop friendships with the other children and learn how to effectively communicate their wants and needs to members of our experienced staff. Enrolling your child in preschool in Chula Vista has never been easier. Our program is designed to meet both your needs and the needs of your child.
Come in today to tour our facility and meet our staff. We look forward to showing you around our center and introducing you to members of our staff who will be looking after your child. Tour and see what makes us the best choice for your child in Chula Vista.
Email the Director of Chula Vista location
Stop by one of our 2 convenient locations today in
Chula Vista or the San Diego neighborhoods of Clairemont!

We are always excited to meet new families, show you around the center, and answer all of your questions. Contact Us today!