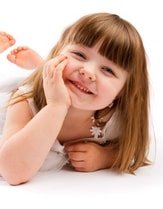 Welcome to Wee Care Preschool, where your child's needs come first!
If you are looking for the best educational preschool and child care in San Diego or Chula Vista, you have  found it.  We have created an environment in which your child can thrive, grow, explore, and feel safe.  All of our childcare staff is fully accredited and puts the needs of the children in their care above all else.
We offer child care for kids who are between the ages of 18 months and 5 years.  At Wee Care Preschool, we strive to offer the best and most affordable child care in San Diego and Chula Vista.
While your child is in our childcare they benefit from:
Close supervision provided by experienced staff members
Two meals and snacks throughout the day featuring healthy food choices
Educational curriculum and activities that are designed by our experienced staff members
The opportunity to grow their social development skills by communicating and playing with the other children
"I give Wee Care Preschool 5 stars – because it really is as good as it gets!"
~ Ana V. National City, CA
Dedicated to Early Education
At our San Diego preschool your child's needs will be met by the experienced members of our staff.  These staff members enjoy spending time with your child and ensuring that they are spending their time at our preschool in the best way possible.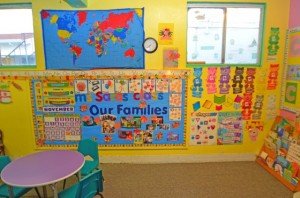 Your child participates in activities that are specifically designed for their age group.  Our teachers will do everything in their power to guarantee that your child enjoys the time they spend in our preschool Chula Vista and San Diego preschool facility, and enjoys activities that are both fun and educational.
During the day preschoolers are encouraged to express themselves through art.  They will also actively participate in play time and enjoy many of the wonderful stories that our experienced staff members will read to them.
Childcare in San Diego has been taken up a notch with the introduction of our amazing facility.  Your child will enjoy every minute they spend with us while nurturing friendships with other children in our care. You'll notice changes and growth in your child's speaking ability and behavior.
Developing the "Whole Child"
Our San Diego preschool program was developed using the "Whole Child" philosophy.  This means that we believe it is important for your child to experience their childhood through play time, while also learning basic academic skills and knowledge that are relevant to their specific age group.
While there are other preschools and childcare centers nearby in San Diego and Chula Vista, rest assured that we are among the best that you can find in the area, and our reasonable rates often shame other centers in the area!
If you are searching for a safe place for your child which ensures they learn and enjoy the time they spend in daycare, look no further.  Our program was designed to ensure that your child's educational needs are met, as well as their emotional needs.  Call us today to set up an appointment to tour our facility and meet our amazing, experienced, and dedicated staff.
Stop by one of our 2 convenient locations today in
Chula Vista or the San Diego neighborhoods of Clairemont

We are always excited to meet new families, show you around the center, and answer all of your questions. Contact Us today!