San Diego Preschool Enrichment
Wee Care Early Learning Center offers a fun variety of children's Enrichment Programs and activities including:
Little Star Dance Class
Little Amigos
LEGO Engineering
Amazing Athletes
Read below for more specific details of each Enrichment Program!
---
Studio of Stars Dance Academy- "Little Stars"
A Children's Dance Program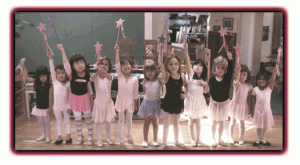 Little Stars is a great way for parents to get their child involved in the art of dance, conveniently located at Wee Care Preschools!
Instead of worrying about getting your child to dance class after school, the dance class is offered during the daytime when children are more awake and responsive. Instruction is taught using the basic principals of Ballet and Tap along with fun and encouraging Dance- related games.
Your child will not only be having fun during dance class but they will also be practicing their skills in coordination, rhythm, pose, and learning the disciplines of becoming a good listener.
Dance class is offered once a week for 45 minutes. Wee Care Early Learning Center has designated Monday mornings as your child's dance class day and time. If more than 12 dancers enroll, another class will be formed.
Every month we learn a new choreographed dance, which you will be mailed home a picture along with your child's monthly growth report. The dance year will run from September until May with the conclusion of an informal dance recital, where you will get to see your child perform the dances that they have learned throughout the year.
The Little Stars dance tuition is $42 per month. To get your child more involved in the dance class, you will also need to provide them with ballet and tap shoes, which can be purchased personally or through the dance program.
For more information, please call Miranda at (619) 889-2097 or email miranda@studioofstarsonline.com.
---
Little Amigos
Little Amigos is a wonderful way to introduce your child to a second language while his or her brain is most receptive to language acquisition. Children will learn vocabulary, hear and understand Spanish spoken by fluent speakers, and develop an appreciation of life in other cultures through fun, engaging activities in our classrooms.
Our fantastic teachers make learning Spanish fun for young children. Kids love Pepe the monkey puppet, our adorable class mascot. They also love the songs, games and art projects that are an integral part of each class.
Benefits of Learning A Foreign Language
The ability to understand and speak another language is a tremendous advantage, but did you know research shows children who learn a second language:
~Demonstrate enhanced listening and memory skills
~Are more creative and better at complex problem solving
~Have an innate ability to acquire the rules of any language
~Develop cross cultural skills and awareness
~Demonstrate divergent and higher order thinking skills
---
Lego Engineering
WOW LEGO® Early Engineering – Machines Ages 3-5. This STEM (science, technology, engineering and math) Lego class is definitely hands-on! It's designed to introduce younger children to basic science and engineering concepts. Younger students get to build fun and simple models like seesaws, a rolling vehicle, spinning tops, a raft, and many more.
By playing with and manipulating the various models, children experience the properties of pulleys, levers, gears, and wheels and axles, all while discovering energy, buoyancy, and balance.
For more information, please go to www.LegoEngineering.com
---
Amazing Athletes
The Amazing Athletes year-round program is specifically designed to enhance your child's learning experience through movement. At Amazing Athletes your child will learn the basic fundamentals and mechanics of 9 different sports while also building self-confidence, practicing teamwork, and improving 7 key areas of motor development.
Our Amazing Athletes coaches are trained to work with every child at their own developmental level within a non-competitive, learning-based environment.
Each class focuses on 2 different sports and incorporates mini lessons on muscles, nutrition, and motor-development. Their custom classes also include activities designed to develop hand-eye coordination, muscle tone, cardiovascular fitness and more! Classes are currently offered on Tuesday mornings at our Clairemont location.
For more information go to www.AmazingAthletes.com/SanDiego or pick up a registration brochure in our school lobby.
---
Stop by our location today in
San Diego!
We are always excited to meet new families, show you around the center, and answer all of your questions. Contact Us today!