Many people have been saved by hospitals. When there is an emergency that needs medical attention, the first thing you would do is go to the nearest hospital.
However, hospitals can be dangerous places for a lot of reasons. One main reason is that hospitals are breeding grounds for bacteria so the risks of getting hospital-acquired infections are higher.
Most people who are hospitalized fall into one of three categories:
They need surgery that can't be performed at an outpatient facility,

Those who are very sick (and sometimes dying), or

Those with severe injuries.
What are Hospital-Acquired Infections (HAI) and how do you prevent them?
Hospital-acquired infections are those kinds of infections contracted by patients while receiving medical care for other medical issues. The infection must not be present or incubating during admission for it to be considered HAI.
Most common infections include: urinary tract infections, infections on the surgical wounds, and/or lower respiratory tract infections.
There are certain preventive measures you can do to keep your loved ones from getting infected.
As simple and basic as it seems, clean hands are very important in preventing the spread of infectious diseases and deadly germs.
The World Health Organization has stressed that washing hands is a must. Clean hands are not only to ensure that patients don't contract hospital-acquired infections, but also for healthcare professionals not to acquire infections from patients.
As a general rule of thumb, you must wash your hands with soap and water for at least 20 seconds. Every hospital staff member is also encouraged to wash their hands prior to having their meals, drinking, and between caring for patients.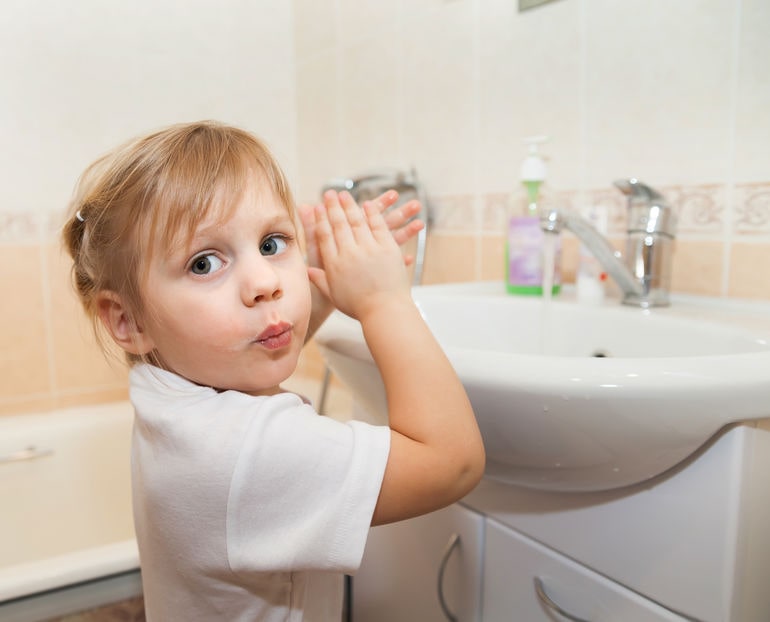 Research about the Hospital
It is a given that you do not have the luxury to choose your hospital, especially during emergency cases. If you are out of town and suddenly got sick, you may not know much about the hospitals in that location. However, if you are at home and know for a fact that you will need to be hospitalized soon, be practical and choose the hospital you know is the cleanest.
Do research about the hospitals in your area. Check their infection track records, and pick the one with the lowest rate. It is advisable to discuss your options with your doctor as he/she may not have admission rights to the hospital of your choice.
Check with your insurance policy and if they can cover it, ask for a private room as this will reduce the risk of acquiring infections from another patient.
Disinfect and Make Sure All Surfaces are Clean
Since every corner of the hospital is a breeding ground for deadly viruses and germs, every room must be thoroughly cleaned between patients.
Disinfection of rooms and surfaces helps to prevent any accidental transmissions of infectious diseases when new patients come in. Additionally, non-patient areas, such as the nurse's stations and break rooms, must also be cleaned and sanitized every day.
Some hospital-acquired infections are acquired because of an open wound.
Nurses and/or doctors may examine patients daily to check for possible infections. While the reasons are valid, opening the bandage increases the exposure to bacteria and germs. Make sure all wounds are properly cleaned and covered.
Some hospitals are now adopting a new and safer technique to cover wounds. This involves sealing the surgical area with a skin glue instead of staples (which can easily harbor bacteria). They also use waterproof dressings which can stay for up to three weeks without opening.
Gloves are another way to prevent hospital-acquired infections. Healthcare professionals may not have the need to wear gloves when interacting with patients. However, if there will be possible contact with any bodily fluids or blood, such as taking blood samples, emptying trash, or changing the sheets, gloves must be worn at all times.
Prevention is always better than cure. Infections can be deadly. Even minor infections can become a much bigger concern for patients with pre-existing medical conditions, such as diabetes or cancer.
Stop spreading infections by being responsible and taking all the necessary precautions to keep you and your loved ones safe.
For more information about how to protect your kids and your family, contact Wee Care Preschool. We provide education and proper care for your toddlers to ensure that they grow safe, healthy, and away from any infectious diseases.