While kids enjoy spending time outdoors, running around, biking or playing at the playground, there are times when they just have to be stuck inside. And unfortunately, this time of Coronavirus pandemic is one of those.
Because this new strain of the virus can be life-threatening, quarantine and self-isolation are highly encouraged. 
What does this mean for parents? It means that you'll have to make sure your little one stays inside.
It can also mean making sure they are kept busy and entertained. But how do you do that while keeping your sanity intact? Don't worry. We've got you covered! Here's a list of some fun indoor activities for kids for when they're stuck at home.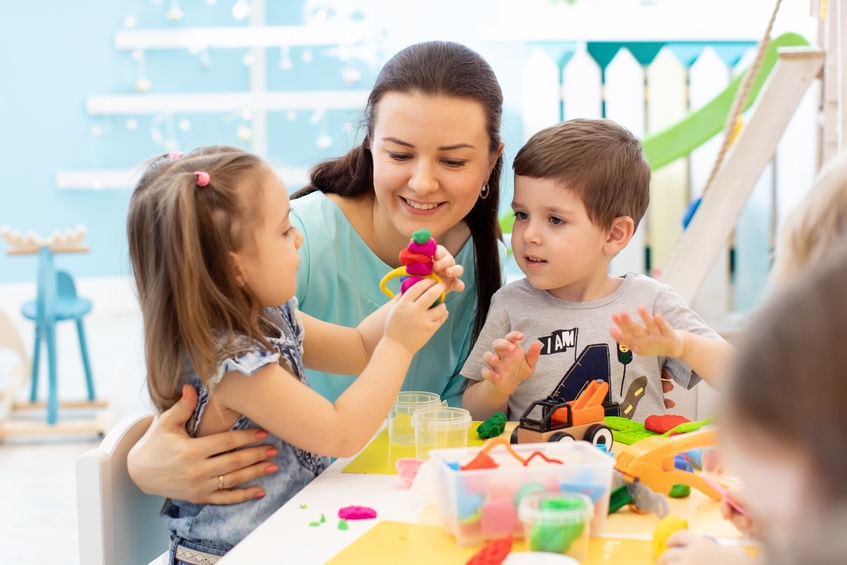 Making arts and crafts
Being stuck at home is an excellent opportunity to foster your little one's creativity and imagination. Get them engaged in creating masterpieces and making their own arts and crafts. All you have to do is to provide paint, watercolors, crayons, sheets, coloring books, and other kid-friendly art materials to work on.
Let them create anything they can think of: stories, comic strips, drawings, paintings, sculpture and more.
Playing board games
Playing board games is a perfect activity for when you want to have screen-free family bonding indoors. It may seem a bit old-fashioned but it still does the trick. In fact, board games can keep the entire family entertained for hours.
There's a wide range of fun family board games you can choose from such as Monopoly and Scrabble. 
So, what are you waiting for? Get your competitive spirit up, put your game face on and be ready for a fun board game session!
Baking goodies
When you're stuck at home is a perfect time to get creative in the kitchen.
Gather your ingredients and get the kids to help whip up your family's favorite goodies. If the kids love incorporating some art and creativity in their creations, you can make mini cupcakes, cookies or mini cakes. Then, let them choose a topping of their liking and allow them to top and decorate your baked goodies.
Not only will this serve as a good way to pass the time but it's also a perfect opportunity for your kids to learn how to get involved in some household stuff.
Doing the 'mystery jar'
The mystery jar is a jar that contains all sorts of activities which your child can randomly pick and comply with. The activities can consist of fun games, simple chores or even treats and rewards. Some examples can be "organize your toys", "create art using watercolor", "complete a puzzle" or "get a sweet treat!".
Not only is this activity useful to keep the children occupied but it's also very exciting. The kids don't know what to expect and the element of surprise can make them look forward to it.
Take the outdoors inside
Has your kid been missing the great doors? Like going to the park or going camping? Make outdoor fun indoors!
Put a blanket on the living room floor and have a pretend picnic at the park. You can have some sandwiches and baked goodies ready for this indoor picnic.
You can also have indoor camping by setting up a pop up tent and some pillows. Or build your own with blankets draped over some chairs. Don't forget to serve barbecue and Smore's!
Completing a jigsaw puzzle
Completing a jigsaw puzzle is another fun activity that kids might enjoy engaging in. Especially when you have one huge family puzzle to complete!
It will encourage teamwork, collaboration and cooperation. This activity is also good exercise for the brain. 
We all love to be outdoors and get some sunshine but there are days when we just can't. These are the times when a good stash of fun indoor activities for kids come in handy and the items on this list are some you can add to yours!
For more parenting tips or if you're looking for the best preschool for your child, please visit Wee Care Preschool.