High-quality childcare offers long lasting academic, social and emotional benefits for young children. It is also a viable option for parents who need a place to leave their child while working. Leaving your little one in a daycare for the first time can bring many perplexing emotions. Here are some helpful tips to follow to make the transition as stress-free as possible for you and your child.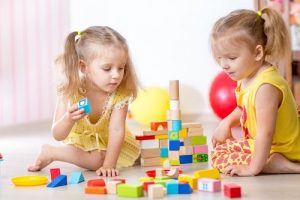 Set your child's expectations
A couple of weeks before your little one starts, talk about going to childcare. Squeeze it in your conversations so that they'll begin to welcome the idea that they are going to school. Talk about the things they could learn and highlight one that will make them feel more excited. Tell them about meeting new friends and playmates, as well as the activities and games they'll be able to play. Let them know that attending a childcare center is going to be a fun and exciting learning experience. They will love it there.
Establish a routine
Childcare is a place where young children first learn how to adjust to a structured environment. To make the transition easier, it is best to start establishing a routine at home. Teach them the basic routine of eating their breakfast, taking a shower and getting dressed. This is a good way to help them understand the concept of time and sequence.
Go supplies shopping with them
If there is one thing that will make kids look forward to school, it is the fact that they have new stuff to use. Bring them shopping and buy them new bags, shoes and other stuff. Tell them they won't be using these things until the first day of school. This will make them even more excited as they find another good reason for going to childcare.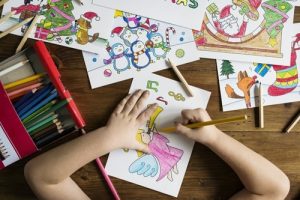 Visit the childcare
Take time to visit the school long before your child starts. The tour will help your little one become familiar with the environment. It will show her the fun they could have as soon as they start childcare. Stay for at least an hour and allow them to explore the setting on their own. Take a peek at the classrooms so they can start imagining themselves being there. Let them get a feel of how things are going to be in childcare and realize that it's not a bad idea after all.
Stay with them longer on their first day
When dropping off your child on their first day, it would be good if you stay longer until they are settled in. This will give them the chance to get familiar with their new environment while you are there. It will also keep them from feeling like they are immediately left under the care of someone they don't know. Allow them to make themselves comfortable before leaving.
It is also a good idea to facilitate the introduction to the teacher. Tell your child that if there is any concern they need to raise, the teacher is the best person to approach. Also introduce them to a few of their classmates. Helping them find new friends to play and hang out with can help reduce the separation anxiety.
As soon as they've found a spot they like, you can let them know you'll have to go and you'll be back to pick them up. Remember not to make goodbye's longer as it might only make things difficult for you and your child.
Don't hesitate to call the childcare
It is natural for parents to feel anxious and worried about leaving their little one in childcare for the first time. To ease the stress away, it's okay to make a phone call to check on your child. So, go ahead and dial away.
Childcare is a challenging transition for most parents and children. Help your kids prepare for this milestone by following these helpful tips. If you're ready to send your little one to a childcare center in San Diego, make sure to send them only to the best in early childhood education – Wee Care Preschool.