Social skills are a vital component of each child's holistic development. Teaching social skills is also an important aspect of parenting. Equipping your child with basic social skills is essential in order to ensure your little one's success in school, future career, and personal relationships.
For some kids, interpersonal skills seem to come more naturally, while others may need a bit more help in that area. Whether your child has an easy time with social interactions or struggles with social skills, it's essential that you teach some basics about social skills early. Doing so will help ensure that your child gets along with others and can make new friends. Here are seven basic social skills that every kid should learn.
Sharing
Sharing is one of the most important basic social skills for children to learn. When children are able to share, it helps them cooperate with others and establish healthy friendships. They are  also more likely to develop empathy towards others in their class or community.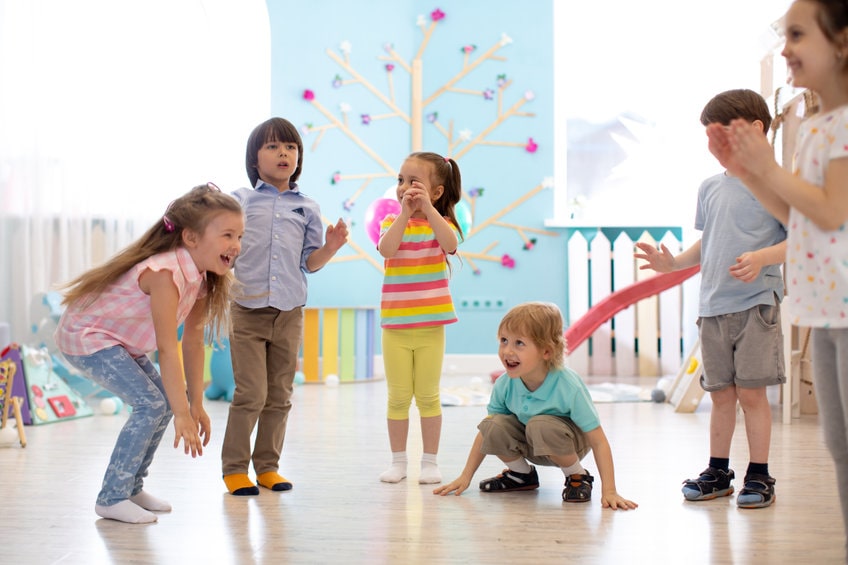 Children tend to have a harder time with sharing during their early years because focusing primarily on their own needs is a natural part of development at this age. If you want to teach your child about the importance of sharing, the best way to do so is by setting a positive example. Let children observe how you share  by giving some of your food to homeless people or participating in charity work.
Empathy
Another essential social skill children must learn is how to empathize with others. When kids understand that others are different from themselves, it will help them become more considerate and able to see things from others' perspectives.
You can teach little ones the importance of empathy by encouraging them to put themselves in the shoes of others, or asking them to imagine how other people might feel in a given situation. It also helps to teach children about the "golden rule", which says, "Treat other people as you want to be treated."
Working as a team
Most jobs require some degree of teamwork. When children learn how to collaborate, cooperate, and work with others, they are more likely to succeed in school and also in their future careers.
The best way to teach children the value of teamwork is by encouraging them to work together with their peers or siblings. You can also set up playdates to help your child learn how to compromise, share, and cooperate with others.
Saying "please" and "thank you"
These two phrases are essential when it comes to social success. When kids use these words consistently, it will enhance their interactions with others. They will also learn the importance of respecting other people's feelings and belongings.
Teaching proper manners should start at home by encouraging children to say "please" and "thank you" when appropriate, such as when someone hands them a glass of water or opens the door for them.
Accepting defeat or failure gracefully
No one is perfect, and accepting defeat or failure is part of living in the real world. Teaching kids how to deal with defeat and learn from their mistakes will help them reach their potential and succeed in whatever they do.
You can start to teach children how to accept failure gracefully by recognizing their efforts, regardless of whether they win or lose.. Ensure that kids understand that what matters most is their effort and giving their best.
Apologizing when necessary
Children often have difficulty recognizing their mistakes. If they're taught to give a genuine apology, it will help them build stronger relationships with others and improve their interpersonal skills.
Teaching children the importance of apologizing can often help them avoid conflict altogether. It's also helpful to teach kids how to ask for forgiveness if they've made a mistake or hurt someone's feelings. You can model this kind of behavior by saying, "I'm sorry I didn't give you enough time to do your homework because I had too much work to do," instead of saying, "You should have finished your homework earlier."
Instilling basic social skills early in life is extremely beneficial for all children. Mastering these essential skills can help kids build stronger friendships, achieve educational and professional success, and have a happier overall life!
At Wee Care Preschools, we have created an environment where your child can thrive, grow, explore, and feel safe. If you are looking for the best educational preschool and child care in San Diego or Chula Vista, you have found it. Contact us for more information.