As a parent, one of your biggest priorities is making sure that your child gets the best and latest childcare and educational opportunities. In order to do that, it is important to keep up to date on the latest research on theories of learning, age considerations in educational programs and early childhood education in general. One of the most frequently studied aspects of education is the relationship between quality early childhood education and long term future academic and personal success. According to the National Education Association(NEA), early child hood education is "one of the best investments our country can make."
What is Early Childhood Education?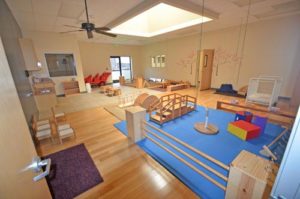 Early childhood education is usually defined as education that occurs before the age of 8, but most of the research on long term benefits of early childhood education focused on Pre K and preschool education, which typically occurs before age 5.
What does the research on early Childhood Education Say?
The research compiled by the NEA indicates that children who are enrolled in early childhood education programs benefit in a number of ways. In one study, children who were enrolled in preschool programs were found to earn 2,000 a month more later in life than those who were not. Further, another study showed that children in early childhood education programs were less likely to have to repeat grades, required less special and remedial education and were less likely to have legal troubles.
Why is Early Child hood Education so effective?
The reasons that benefits are seen in the long term is because, as a teacher writing for the Huffington post says, "When children are young, they are learning sponges." Every interaction, every activity is a learning experience. So getting them started early is bound to have positive effects. And it doesn't have to be just reading and writing, and arithmetic. For a young child even playtime is learning time!
Keep in mind, the world is a totally new place to your little one. It has not yet become the everyday place we are used to. They experience the world and all its wonders in a similar way that you experience a new culture when traveling in a foreign country. The sights, sounds, smells and language are all new. Exposing children to the world through Early Childhood Education programs is one of the best ways to give your child a head start in life and learning.
Early Childhood Education Programs at Wee Care Preschools 
At Wee Care Preschools in San Diego and Chula Vista, we offer high quality early childhood education programs for pre-k and school age children. Ranging from infant child care to school age programs to summer, before and after school programs, our professionally trained staff is dedicated to helping foster the emotional, physical, social and cognitive growth of your child. Contact us today give your child a head start through quality early childhood education.