Opportunities to socialize
A preschool is a place where young children meet people outside their family. Socialization outside their comfort zone is an essential foundation for their holistic growth. It's important for parents to understand that their kids need to socialize to establish friendships. Doing this will help children overcome shyness. It will also help boost their confidence and self-esteem. If this isn't done early on, it could hinder your child's social development.
Love for learning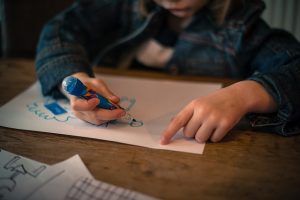 If there's one place where love of education and learning starts, it would be in a preschool. Preschool teachers give lessons in a fun and exciting way. They encourage children to participate. They use strategies that awaken the enthusiasm to learn, read and discover.
Improved attention span
Young children are always curious and interested to discover and explore new things. Through quality preschool programs, the opportunities for learning and discovery are maximized. Children have the chance to explore new environments and meet new friends. They increase their ability to listen, cooperate in group tasks and activities, and follow directions. All which are crucial skills of focus and concentration.
Learning independence
A preschool provides young children a home away from home. Because preschool is a time when kids are away from their parents, they develop their sense of independence. With proper guidance in the safe environment of a preschool, children learn how to do things on their own. They do simple tasks and activities that push them to use their own abilities and skills.
Resilience
Resilience is something your little one can learn at an early age when you send them to a preschool. Preschool provides children with a secure, consistent and fair social environment. They can learn how to manage and control their emotions. Teachers guide them as they deal with challenges and failures. They have the support they need to establish the coping strategies. These will be helpful for facing bigger challenges later in life.
Value of respect
A preschool environment also teaches kids the value of respect. Young children learn how to respect not only people, but also the environment.
Teamwork
Instilling teamwork is easier when children are taught the value of respect. When kids learn how to respect their peers, it becomes easier for them to work with others. They will learn how to listen and cooperate with others.
These are but a few of the many other benefits your child can get from a preschool. And now that you have learned that preschool is more than just playing, make sure to send them to the best preschool in San Diego – Wee Care Preschool.