As a parent, choosing a preschool for your child can be a bit overwhelming. It's even more challenging if you don't have any idea on where to start. However, determining a few key factors can make the choice much easier. Think about the things that matter to your child's growth and learning, like the programs and curriculum offered at each school.
Here are some tips to guide you through the process of choosing a preschool for your child.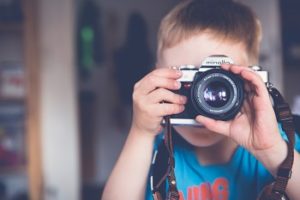 Determine the most important things that you're looking for in a preschool
Make a list of the most important qualities to look for in a preschool. Does the school have to be closer to your home than work? Does it need to have a morning or an afternoon program? Does the student-teacher ratio matter? Do you have a budget? ? It may be difficult to find a preschool that meets each and every item on your checklist, so decide which ones are your deal breakers and start from there.

Determine the goals you want to achieve
Think about the things you want your child to achieve from going to a preschool. What skills do you want them to learn?? Is it more important to focus on academics and learning the alphabet and numerals? Or is building their skills and learning independence what you are looking for? What you want your child to achieve from  preschool can significantly help you select the right one.

Seek feedback and recommendations
Talk to your neighbors, friends and family to get their opinions. Ask them about preschools they can recommend as well as feedback about some that they are quite familiar with. Ask specific questions about the curriculum and programs offered in the center. Look for  information about the preschool's reputation, as well as their staff and teachers.

Research preschools on the internet
The world wide web is another excellent source for information on preschools. You may do further research on the child care centers recommended to you by your friends and family. This can give you important details that could help you narrow your search.

Visit the centers in person
Along with  seeking out recommendations and doing a research,visit the prospective preschools. It is also a good idea to you bring your child with you. This way, you can get a better sense of whether the place is going to be a good fit for your child. When you tour a preschool, pay attention to that first impression. How do you feel when you first set foot in that school? Does it feel welcoming and inviting? Do you think it is safe and child-friendly?

Also take time to talk to the school director. Ask  what their goals are for the school and for the students. What activities and plans do they have for the year? What is the focus of their program and curriculum?  Also, spend time talking to the teachers. Spare a few minutes chatting with them so that you can get an insight into their philosophies when it comes to education and child rearing. This is one of the most important things to look for  because the teachers are the ones who have the most direct connection with your child. Observe how the teachers and students interact in a classroom setting.

Consider your child's needs and opinion
Before making the final decision, go back to the goals you have determined for your child. Select the preschool that meets most of these goals. You  may also ask for your child's opinion. Ask them if they will be comfortable and happy with the preschool you have selected for them. If not, ask if they have a personal choice. After all, the most important thing is to find a center where they will enjoy and love the whole learning experience.

It may be a tough decision to choose the right preschool for your child. Try  these tips to help you with your preschool decisions.