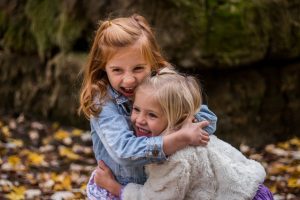 The ability to communicate effectively is a key skill that children need to learn at a young age. As a parent, this is one of your important tasks: to teach them how to properly communicate, as this will help them build friendships and thrive in their relationships. It is your role to nurture important communication skills so that your children are capable of expressing themselves. Below are some of the essential communication skills your child needs to be able to foster friendships.
Speaking clearly
A child's ability to use good pronunciation and correct grammar is part of good communication skills. This is something that parents should not only teach but also model for their children. Parents should pay attention to how their children speak. They must gently correct them for anything that needs correction while making sure that they are not embarrassed. As much as possible, avoid calling them out in front of others as this might make them feel conscious when it comes to speaking in public.
Asking questions
Asking questions can help anyone gain friends because people love talking about themselves. For children, some of the questions they can ask can be about other children's' hobbies, games, toys, TV shows, and movies that are popular. If they are not comfortable initiating the conversation at school or with a group of children, you can practice together by role playing. Take turns  asking and answering questions. Remind them to use practice questions when there is an opportunity to talk to other children.
Sharing information
By sharing information about ourselves, we can either attract or repel people. Make sure the latter doesn't happen to your children. When your child shares information about themselves, make sure they don't sound like they're bragging or proud. Discuss and make them understand the various ways people talk about themselves. Then, ask them what they want to share with others. Ask them what they want their friends to know about them. Do they want to talk about their hobbies and interests? Then, brainstorm together and think of the ways to share information without sounding too proud or know-it-all. Talk about the right words and tone of voice to use. Most importantly, highlight the importance of being able to balance sharing and asking questions so that they are not only talking about themselves.
Taking turns
Even if they are excited to talk, it's important for children to learn the value of taking turns. Make them understand that there are certain situations when they need to patiently wait before talking, and that they have to avoid interrupting when someone else is speaking. Teach your child the value of self-control whether it is in their conversations with other children or conversations involving adults. Firmly teach them to wait  their turn.
Active listening
Effective communication does not only involve talking; it also requires active listening. To be able to respond appropriately, one should pay attention to the person speaking. Teach good listening skills by modeling them. When your children talk to you, give them undivided attention. Listen attentively, and you can repeat the phrases back to make them feel heard.
Entering conversations politely
Joining in conversations can be done politely by using good manners. Teach children how to enter conversations by demonstrating. Show them how you start by listening to what people are saying and waiting until they are done before speaking.
Extending invitations
Extending invitations to people is not exclusive to when there are special occasions. It can be as simple as inviting a friend to sit with you during lunch or asking them to join a game. By knowing how to properly extend an invitation, your child can win more friends. Think of the ways your little one can extend an invitation to others. Then practice how they can do it casually without sounding too formal. Also teach them how to appropriately respond when someone refuses the invitation.
Teaching your child better communication skills can help them keep friends and maintain healthy relationships. Follow these helpful tips to equip them with the skills they need.
If you're looking for a school that fosters cognitive, social, and emotional development, please feel free to visit Wee Care Preschools.