When you were a child, your parents probably worried about how much time you spent watching TV. But nowadays, it's not just TV time that concerns parents. In this digital age, households are often filled with a variety of electronic devices. Kids have access to phones, tablets, and computers. As parents, it's important for us to curb their screen time addiction.
In this post, we will talk about the different ways to limit your child's screen time. According to research, too much screen time can result in children not getting enough sleep, getting low grades at school, and obesity.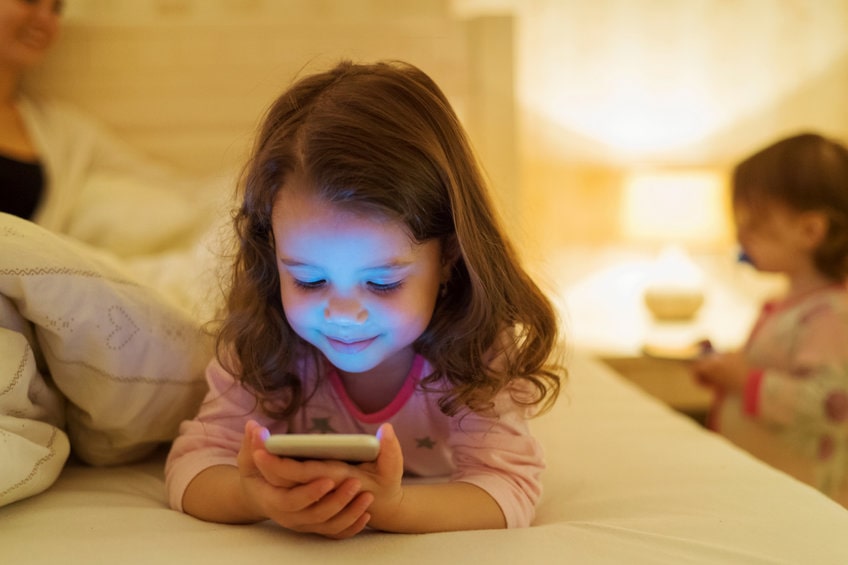 First, let's look at the stats related to why many children spend so much time on screens:
On average, children ages eight to ten years old are exposed to different media for about eight hours per day.

Teenagers, on the other hand, spend about 11 hours consuming media.

75% of preteens (age 12) and teenagers (ages 13 to 17) own a mobile phone.

71% of children and teens have TVs in their bedrooms.

84% of children and teens have online access.
Looking at these stats, it's no wonder that kids and teens are fixated on electronic devices. Sometimes it may seem like they're unplugged from the rest of the world.
In other words, screen time addiction is a  prevalent issue for many families. At some point, children's addictions can adversely affect their emotional well-being and physical health, and even compromise their safety. They might eventually find it hard to forge meaningful bonds. The biggest danger to kids is that they might encounter shady individuals online who solicit sex or influence them to do drugs.
How to Curb Your Child's Screen Time Addiction 
Establish family rules about screen time
Everyone needs to adhere to these rules. If children break a rule, restrict access or confiscate their electronic devices.
Be mindful of how much time your child is spending on social media
Look at what kids are viewing and posting online. Some children gain access to adult-oriented media or chat rooms. Others are being swayed to engage in online activities that are not suitable for kids. Is your child cyberbullying others? Or is your child being bullied online? If you don't like what your child is doing online, it's time to take his or her devices away.
Never place TVs in children's bedrooms
When children are exposed to different media, it might include content related to drugs and sex. Obesity is another risk that comes with too much TV time.
Prohibit children from using electronic devices during meals
When family members are looking at their phones, it takes away from time spent enjoying a meal together as a family. Even parents should put their phones away and focus on the family during mealtime.
Parents should place computers and laptops in a common area of the home
, such as the living room. 
This way, parents can remain aware of their children's activities.
Mobile phones should be banned at bedtime
Keep children's phones elsewhere when they go to bed, which will help them have a good night's sleep.
You don't need to purchase fancy phones for children
They may not be responsible when handling electronic devices. Carrying around an expensive phone can also make your child a target for robbery. Contemplate whether or not your youngster needs a phone at all. If you deem the phone necessary, purchase a relatively inexpensive one.
Examine your child's phone bill to make sure there aren't any red flags
If you come across anything concerning, discuss it with your child and limit or restrict phone access. You may even need to confiscate the phone for a certain period of time, if necessary.
According to doctors and experts, children under two years old should not have screen time at all
As for kids ages three to eight, limit screen time to less than two hours per day.
It's important to encourage children to be honest if screen time is affecting their school performance
Carve out five minutes every night for family discussions and make sure screen time isn't the main topic of discussion.
As a parent, you can take steps to prevent screen time addiction by establishing clear screen time rules and expecting that kids adhere to them. It's not easy, but it will teach discipline. It will also teach your child to be accountable for their screen time, and it will enforce the notion that screen time is a privilege. 
When you curb your child's screen time addiction, you are helping your little one become a healthier and well-adjusted individual. Even though screens can serve as a convenient distraction for children, they should not be a parent's constant go-to for keeping them quiet or well-behaved. Explore other activities that can enrich and stimulate your child's mind and body in other ways.
At Wee Care Preschool, we encourage healthy activities that can help prevent screen time addiction. Call us today for more information.