Feeding our kids nutritious foods is a top priority for all parents. After all, our children's health is what matters most. However, many of us know that getting a five-year-old to finish a small serving of vegetables can be easier said than done. 
If you're dealing with this kind of dilemma in your home, know that you're not alone. Picky eating is common among toddlers and preschoolers. It's a natural part of growing up and a way for little ones to assert their independence. Since proper nutrition is important, we can't always let our kids decide what and when to eat. We need to make sure they're getting the nutrients they need. Don't worry, there are ways you can get your kids to eat better. Read on for 5 helpful tips for picky eaters.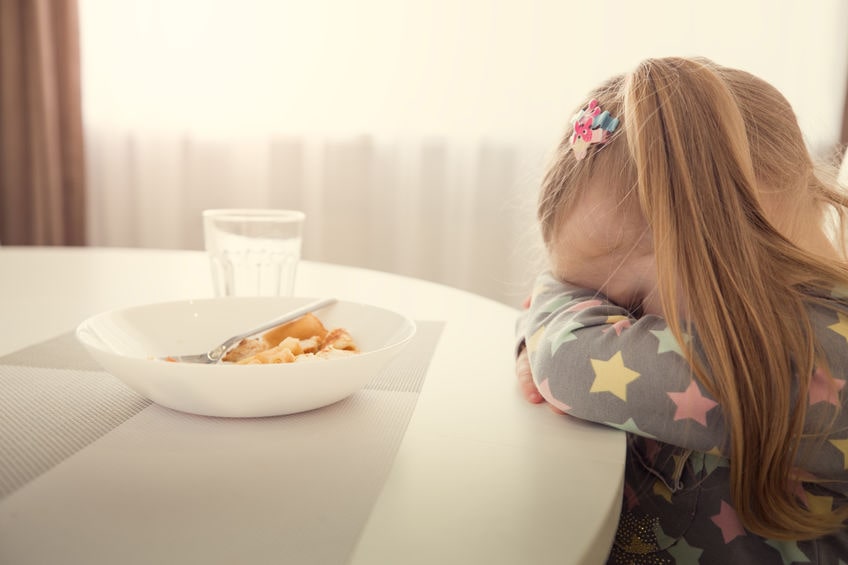 Don't force it
Let's admit it. In our desire to make sure our children finish their food and eat their veggies, we may feel inclined to force them to eat even if they're already full. This is a common mistake many parents make, and it's something we need to avoid doing. Pushing kids too hard to do anything will usually lead to a power struggle, especially when it's about food. As a result, they will come to associate mealtime with anxiety, instead of looking forward to eating.
The best thing to do is to let your child learn how to read and listen to his or her own hunger cues. Encourage children to eat when they're hungry. This doesn't mean we should encourage kids to eat at irregular hours. However, it's best to serve your child smaller portions during a meal if they tend to not be hungry. 
Slowly introduce new foods
Getting our kids to eat healthy foods isn't always easy, but it can help to introduce them to new and healthy foods slowly. Again, do not force it. Instead, try to get them excited about each new food. You can even make it more fun and exciting by injecting a little creativity. 
For example, if your child isn't a fan of carrots, you can make them more appealing by cutting them into fun shapes and sizes. Incorporate other vegetables too and arrange them on the plate in a fun and appetizing way. Consider adding delicious dips to enhance the taste if the vegetable is a strange new flavor. There are many ways to level up the fun factor! It can go a long way. 
Enjoy meals as a family
Adopting healthy eating habits starts at home, and they can be reinforced by eating meals together as a family whenever possible. Mealtime is an excellent opportunity to model healthy eating to our kids. They also provide an opportunity to emphasize the importance of a balanced and healthy diet.
When it comes to preparing food, be sure to serve only one meal for the whole family. Don't make another meal just because your child isn't interested in what's being served. It's also important to ensure that mealtime is free of distractions. There should be no TV screens, mobile phones, or tablets at the table.
Get them involved
Another helpful tip when you're dealing with picky eaters is to involve  your kids in meal planning and food preparation. Instead of making all of the decisions yourself, enlist your child's involvement. Invite him or her to tag along when you go food shopping. Let kids pick out their own  fruits, vegetables, and other food items. Do the same thing when preparing the meal. Allow them to help out in the kitchen when cooking.  Let them prepare their own plate with the items they like from what's being served. This is a good way for them to feel that they are making an independent decision instead of being forced to eat something they don't like. 
Be a positive role model
Instilling healthy eating habits is easier when parents model these behaviors themselves. If you want your little one to be more open to new foods, we need to set a good example. Practice what you preach when telling them to eat their vegetables, finish their meal, and limit junk food. If we want our kids to make healthy food choices, they shouldn't see us binge-eating excessive unhealthy foods.  
Managing your child's picky eating can test any parent's patience. These tips for picky eaters should come in handy so your child can start adopting healthy eating habits in no time!
For more tips and resources on parenting, please visit Wee Care Preschool.