Are you the parent of a child living in San Diego? Do you want your child to have the best chance of getting ahead in Kindergarten? Are you looking for resources on a summer school or Kindergarten prep program that will get your preschooler comfortable with heading into grade school?
If you answered "yes" to any of these questions, then read for the nine top ways that summer school helps prepare your child for kindergarten:
#1: School in the Summer Helps Your Child Practice Writing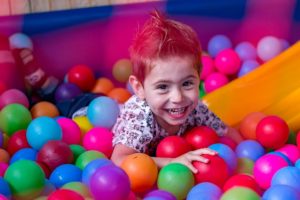 This skill is extremely important during that first year of school. Your child is going to need to know how to clearly write his or her name. Summer sessions also help your child sound out words and practice writing them. All good prep for the formal classroom.
#2: Get Them Ready to Read
Your preschooler may already be reading, but if not, a summer session is a great way to introduce these skills. Most kindergarten students will learn to read before the school year is over. Why not give your child a better chance at succeeding by practicing in the summer?
#3: Learn Soft Skills
Grade school helps your child learn to socialize and understand interaction between students. Learning to communicate and to work out struggles are considered soft skills. That means not crying when things don't go your way. A summer session will give your child this kind of interaction with other children to practice their soft skills.
#4: Learn How To Be Independent
To be in Kindergarten, your child needs to know how to be somewhat self-sufficient. For example, they should be potty trained and to know how to tie their shoes. Children get more practice in tying, zipping, folding, etc. in a summer program.
#5: Accepting the Rhythms of School
In preschool, your child will have nap time and lunch — just like at home. The difference is, your child will be doing these things with other children. So, they'll need to learn to eat out of a lunchbox and to take a nap on a mat. Summer programs prepare your child for these changes.
#6: Learning Safety Skills
When you're a child is one of a sea of children in school, they will learn how to be aware of their identity. They will also practice communicating effectively when things go awry. What if you get on the wrong school bus, for example? A summer program can teach your child these safety skills. Showing them how to memorize important information, such as name, address and phone number is also important.
#7: Learning Greeting Skills
Your child calls you "Mom" or "Dad," but addressing a teacher is a whole new thing. A summer program can help your child get used to greeting adults and addressing them professionally and respectfully. What will they do when they need help or have a question? Your child also will learn the appropriate way to address these issues with a teacher in the classroom.
#8: Practicing Separation Skills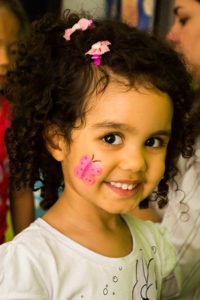 The transition from home to school can be a scary one that unsettles many kids. But if you are preparing your child for this transition in the summer, it will be a smoother and less trying one in the fall. Many children just need to get used to a new routine — and the summer preschool is a great way to do it.
#9: Get on a Schedule
If your child isn't already on a schedule, summer preschool will help them get on a formal schedule. This way your child will be prepared for getting up early, eating breakfast and getting to their class on time. Make morning fun and exciting — and your child will play along.
Are You Ready to Send Your Child to a Great Summer Enrichment Program?
If this list was helpful and you're ready to get started, then it's time to find a trustworthy preschool in San Diego that can prepare your child for Kindergarten. As parents, we all struggle with the question: "What does my child need to know for Kindergarten?" Keep these tips in mind as you plan your preschooler's summer!