Now that the holidays are here, many young children are getting more and more excited about the things they can do during their Christmas break. This is one of their most awaited times in the entire year, so help your preschool children make the most of vacation by giving them exciting activities that also create opportunities for learning. Get your little ones into the holiday spirit and explore the following holiday activities for preschoolers together as you celebrate the yuletide season.
Do something kind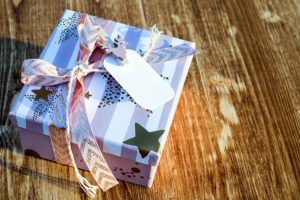 The Christmas season is a season of love and giving. Share these values with your kids by doing some simple acts of kindness. Even if they are only preschool age, teaching them valuable lessons while they're young will help mold them to become better adults. Encourage them to sort through their stuff and collect items they can donate to children in a charity or orphanage.
Go on a road trip or camping
.
The holidays are a perfect time to go on a trip or a vacation with your family. This is another fun holiday activity that your preschool children will love. It's a perfect thing to do to create new memories. And it doesn't have to take a week or several days. You can probably spend a night at a nearby campsite or go on a road trip for a day. The destination does not really matter; togetherness is what matters.
Learn how to make a new ornament
Christmas decorations and ornaments are always a great part of holiday traditions. This year, teach your children something new and teach them how to make a new ornament. Make it different every year as it is going to be a lovely tradition. Take them on a trip to the Christmas fair or store and allow them to choose a decoration they'd like to make.
Make a gingerbread houses
Gingerbread houses are one of many families' favorite tradition during the holidays. Get your little ones engaged this time. Teach them the recipe and guide them as you go through the instructions one by one. And if they can't do the more complicated steps, keep them engaged by assigning them the simple tasks. You may also want to opt for Graham crackers so that it's easier for you to share the task with your kids.
Have a game night
Christmas break is the perfect time to have holiday game nights. Most preschoolers love playing board games so let them choose their favorite and play it together with the whole family.
Watch movies together
There are a lot of holiday movies that are perfect for families to watch during the yuletide season. So put on your favorite movie and get some popcorn ready to enjoy another perfect bonding time with your kids. Make sure that the movie you have chosen is something preschool children can understand and relate to.
Enjoy a hot chocolate buffet
Who would not love a cup of hot chocolate on a cold December night? Add a twist to your regular hot chocolate by serving a buffet of toppings that every member of the family can choose from. You can have marshmallows, shaved chocolates, whipped cream, cinnamon dots and a lot more. Be creative and your children will surely love customizing their favorite cup of hot chocolate.  You can do this on the Christmas Day before everyone unwraps their gifts.
Make arts and crafts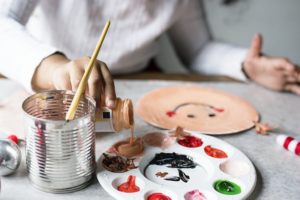 Creative art pieces and homemade crafts can be perfect gifts to friends and relatives. So, if your kids want to share the spirit of Christmas by gift-giving, ask them to make some arts and crafts projects as their gifts. This is great If they are into painting, drawing or they love to color. Make sure that you supervise them in this activity especially if they have to use some sharp objects like scissors. You can set up a dedicated art space in your home so it's a lot easier for you to clean up after your kids are done.