Discipline. It's something no parent wants to consider. We all like to think our kids are perfect little angels. But from time to time they can misbehave. It's perfectly natural for kids to act up. It's part of being a kid. They're testing boundaries. And it's up to you as a parent to set them.
Effectively disciplining children should not have to result in physical discipline. In fact, physical discipline is something you should never even consider. Studies show that children who experience physical punishment are significantly more prone to be physically violent themselves. It's not only ineffective, but results in both physical, mental and emotional scars which can remain for the rest of a child's life. Scars which can stunt their development. And it's one of your tasks as a parent to ensure your kids develop fully.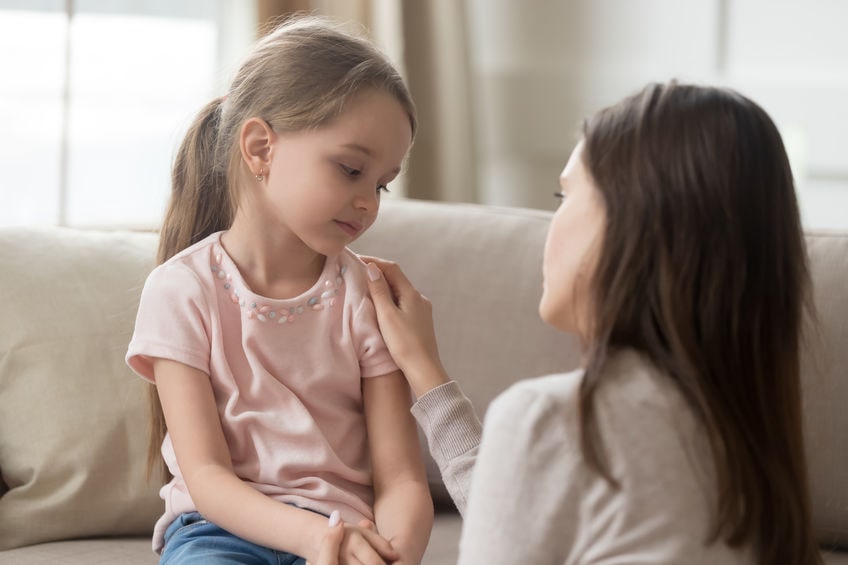 Still, enforcing rules and boundaries can be tricky. It means knowing balance. Limits. Expectations. And above all, it needs to be effective. It may not be pleasant, but it's necessary. So how do you discipline your child effectively?
Don't Act In The Heat Of The Moment
Discipline shouldn't be a rash decision. It should actually be a last resort. Take a breather. Calmly explain to your kids there are consequences for their behavior. Explain that hitting a sibling causes them physical pain. That stealing takes away from another person. That sharing is more valuable than greed. You'd be surprised at how understanding kids can be when it comes to rational behavior.
Be Cautious With Timeouts
There's been a lot of discussion recently about timeouts being an ineffective discipline for children. And there's definitely some validity to the argument. But an argument can be made that they're an effective way of establishing boundaries; so long as you ensure kids don't view them as a punishment but as a "cooling off" period. Set up a "chill out" zone for them instead of a timeout. Use them sparingly, and for no more than two minutes for each year of their age.
Remove Their Favorite Activities
Sacrifice is a virtue children need to learn at an early age in order for it to be instilled. And it's a discipline that's useful for more than merely establishing boundaries. They learn they can't always get what they want. And that sometimes, it's perfectly fine to go without. Don't permanently take away their favorite video games—a day or two should be sufficient. If you're rewarding kids by buying them toys or giving them a cupcake once a week, stop. Reward systems should be for achievements, not for behavior that's expected of them.
Show And Tell
Children model behavior.  We grow up playing house not out of fantasy, but because we see our parents doing it. And often by acting out good behavior, we can teach children the difference between right and wrong. Don't just ask your spouse if they need help with the groceries. Help them without being asked. Hold doors open for strangers. Help another child when they scrape their knees at the park. Children naturally love to imitate, and there's nothing more infectious than a good deed.
Ask Questions, Then Listen
Children act out not out of irrationality, but out of their own logic (even if it's sometimes a very peculiar one). They're not just trying to test boundaries, they're also trying to express themselves. Sometimes simply listening to what children are saying can be one of the most effective forms of discipline. But in order to listen, you need to ask questions first. Why do they think it's OK not to share? How would they feel if someone didn't want to share their toys with them? Isn't sharing something we all do? You're not just asking them to justify themselves. You're teaching them how to rationally express themselves, and that's a value that helps children to grow.
Redirect Tantrums
As frustrating as they are, tantrums are natural. And most parents will learn to recognize the warning signs of a tantrum early on. But sometimes kids will throw them not out of frustration, but out of expectations. They know they'll get a reaction. In fact… that's what they want. The next time you see those tears welling up, redirect your child's tantrum. Hop up and down on one foot. Make silly faces. Sing them their favorite lullaby—even if you're in public. Don't be embarrassed to look like a fool. After all, doesn't everyone love a clown?
Teach The Value Of Responsibility
Contrary to what you might assume, children really do have an innate sense of right or wrong. They just don't understand it can be tied in with behavior. With responsibility comes privileges. Self respect. And personal satisfaction. A bonus for good behavior shouldn't be based on physical rewards, but greater independence. Let them stay up an extra hour on Saturday night. Or a little more TV time (the keyword here is little). Responsibility is its own reward, and it's a discipline parents need to learn as much as their children do.
Be Consistent
We all know that causes have effects. But we only learn cause and effect if effects are consistent. If a child knows they can get away with something around Dad that Mom wouldn't allow, they're never going to learn the meaning of consequences. Resolving conflicts can often be as simple as tying your consequences to specific actions. It means teaching your children about patterns of behavior. And consistent behavior only comes from consistent consequences. Remember, you're the first teacher your child is ever going to know. And often? You can be their best one.
At Wee Care Preschool, we know how hard it can be to teach your children discipline. And with three different locations throughout Southern California, help can be just a click away. Visit us at weecarepreschools.com for more great parenting tips!