How can you increase your child's vocabulary at home without reading the dictionary aloud? It is important to work on a child's speech and language development before the little learner has stepped foot in a classroom. Today we are exploring some activities to teach vocabulary to preschool students at home!
Talk to Your Child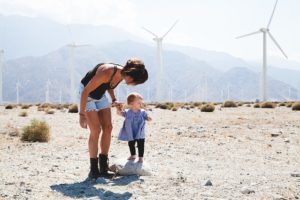 You can start building your child's vocabulary by simply having conversations with them. When you use a word your little one may not now, take the time to explain what the word means and how to use it. Even before your child can understand you, you can exposer her to language by describing to her what you are doing as she watches you go about your day. This can build word association and help expose your child to new language and help her develop relationships between objects and activities and the words that describe them.
Define a Word with Care
If your child asks you what a word means, use a simple definition so they can understand. A great way to help a child understand a new word is to act it out. Take a few minutes to talk about examples of this fun new word in action. This also keeps the fun and play in teaching vocabulary to preschoolers! Fostering a love of learning at a young age will set your child up for success in the future.
Since there are so many words in the English language that describe similar things, take the time to differentiate this new word from similar words. Is that tree big or gigantic? Is the mouse little or tiny? Is this game fun or exciting?
Watch Out for Homonyms!
Homonyms and words with multiple definitions can be particularly frustrating to children. If your child is using a word with multiple definitions, take the time to point out the differences before they misuse them. If you approach these kinds of words as fun "super" words, you can help minimize the frustration. One great word for this is cold. You can explain to your little one when daddy has a cold he gets the sniffles, but it is also cold outside.
Label Household Items
You can build word association and recognition for your child by labeling common items around the house. As you describe your daily activities to your child, you can also point to the label to foster the connection between the spoken word and when it is written down. As your child plays around the house, he can take a second look at some of those words on his own time without feeling any pressure to get it right. You can use colorful sticky notes or a label maker to make this project as fun and creative as you want!
Use Different Toys and Activities to Learn New Words
If your child has mastered the farm animals from playing with farm toys, mix it up. Incorporate some new toys that will challenge your child to use new words when playing. Instead of describing the horses and cows, your child can describe the fireman or the grocery store.
Add some sensory play activities into your weekly plans. Sensory play can enhance speech and language development because you can ask your child to use words to describe what he is feeling. Try sensory play activities for toddlers like putting dish soap foam, cooked spaghetti, or dry pasta in a sensory tub. At a good San Diego preschool, there are a lot of activities that encourage the use of new words.
Take it Outside
Not all vocabulary building activities for preschoolers have to take place in the classroom or even indoors! Take a walk with your little one and talk about the environment around you. Your child can identify different colors, shapes, and animals. Try a new environment to work on new words with your little explorer.
Bedtime Stories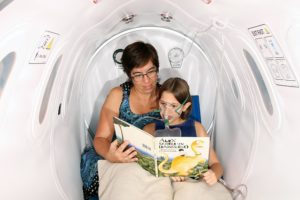 Reading to your child has so many long-term benefits beyond just building your child's vocabulary. Incorporate bedtime stories into your bedtime routine to help your child know it is time to wind down.
If you want to try something new for a bedtime story, have your child tell you a story instead of reading to him! This enables your child to work on using all of this new vocabulary in context and makes vocabulary building more functional. You also get to hear some amazing stories as your child's imagination runs wild!
Be Patient
A child needs to hear and use a new word at least 4-12 times before it becomes part of her working vocabulary. This means repetition is the name of the game. Be patient with your child as she learns and grows.
If your child misuses or mispronounces a word, try not to shame her as you correct her. This tactic could discourage a child from finding the joy in learning. First, celebrate what she did do correctly, even if that is just trying to use a new word. Then you can gently correct whatever was incorrect. Use this opportunity to work on the new word with your child using examples, visualization, comparisons, and more.
Wee Care Preschools
At Wee Care Preschools, we focus on helping your child not only learn academic skills but also enjoy childhood and play! We have spent years creating a safe environment where your child can be excited to go each day to learn and play with other young learners.
Contact us to enroll your child in Wee Care Preschools and increase your child's vocabulary today!