If you have a child who is approaching kindergarten, it's important to take a step back and evaluate if your little one is truly ready for this transition. Many parents agonize over whether their children are prepared for the academic and social demands of kindergarten. After all, kindergarten-readiness goes beyond academics. There are also other essential life skills that are critical to your little one's ability to excel. Here are seven signs your child may be ready for this exciting milestone and transition to starting kindergarten.
Your child can get dressed independently
Kindergarten is an exciting time in a child's life! Children are surrounded by kids their age, and for many this may be the first time they spend the day with peers instead of adults or older children. In kindergarten, children are expected to interact with their classmates, follow directions from teachers, and come to school dressed and ready to learn each day. It's beneficial if children at this age are able to get themselves dressed on their own without any help.
Your child exhibits good social skills
Starting kindergarten involves meeting new kids and forming new relationships. It's important for your little one to become comfortable around other children before heading off to the first day of school, which is a more formal educational setting. Of course, we can't expect our four- or five-year-old to have the same social skills of a fifth-grader. However, if your child is approaching kindergarten with a sense of curiosity and interest in interacting with other children, that's a good sign of readiness for this step!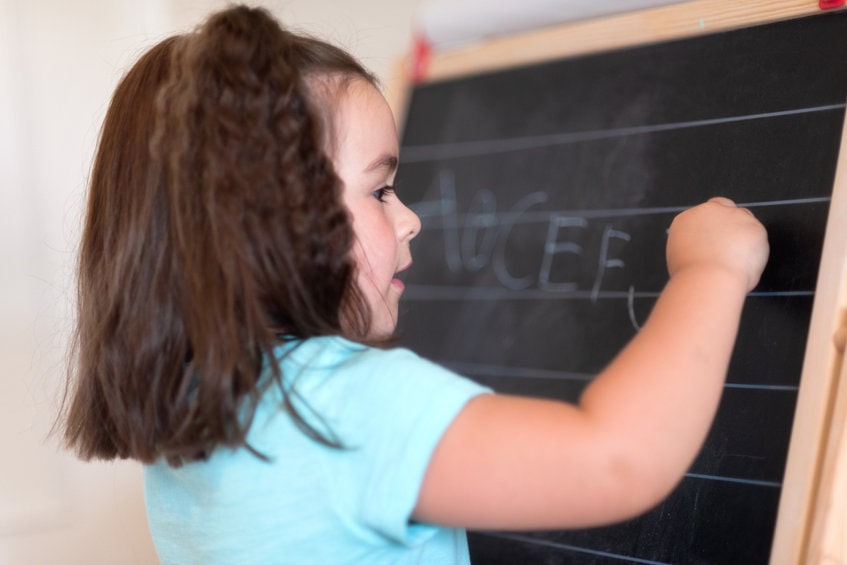 Your child can focus and pay attention
It's important for children at this age to be able to sit for extended periods of time and attend to lessons and activities in the classroom. Kindergarteners should be able to focus on a task in order to to complete it (which typically translates to 10-15 minute blocks). If you notice that your little one can't seem to pay attention during playtime or your child's mind tends to wander easily, this might be a sign that your little one is not developmentally ready to start kindergarten. On the flip side, if your kid gets fidgety after just a few minutes of concentration, it might be a sign of eagerness to learn more!
Your child can understand and follow directions for simple tasks
Kindergarteners should be able to do the majority of their school work independently (with occasional help from teachers or parents). If your little one understands most verbal instructions and is generally capable of completing basic tasks (perhaps with a bit of guidance), that's a good sign of readiness for a classroom setting. Children who require more constant supervision and intervention from adults are more likely to struggle with adjusting during those first days at kindergarten.
Your child is able to self-regulate and manage emotions most of the time
Starting kindergarten brings about bigger responsibilities and expectations that weren't there before. Kids have to be ready for transitions between lessons and activities, and lots of new rules. For little ones who have a hard time when things don't go their way, it may be a good idea to hold off on starting kindergarten until they are more able to cope with difficult emotions and follow the expectations of adults. This means tantrums and aggressive behavior should become less frequent. 
You child can communicate thoughts and emotions effectively
Children who are ready for kindergarten should already have a good grasp of how to appropriately identify and express their emotions. They may still need help from time to time, but they should be able to tell you why they feel the way they do. If your child struggles with expressing his or her feelings or regulating emotions, it is probably best to hold off on starting school until these skills develop.
They have a solid foundation in basic language and math skills 
While kindergartners are not expected to possess advanced skills in these academic areas, they should have a basic foundation on which to build. This includes recognition of letters and some simple words, counting up to ten, and writing their name or drawing a simple shape. You can help your little one get off to a good start in kindergarten by building these skills before heading off to school.
If you're unsure whether or not your little one is ready to start kindergarten, these signs are excellent indicators that can help you make the right decision for your child.
At Wee Care Preschools, we offer a wonderful variety of educational enrichment programs and activities for children to help them get ready for this exciting big step! Visit our website to learn more!