Summer is a great time for families because they have more time to spend together. Unfortunately, it doesn't take long before most parents start to run out of ideas for how to fill up the time. Parents may become concerned about keeping their little ones active so that they avoid the "summer slump." But if you live in or near San Diego, there are hundreds of ways you can both entertain and teach your preschooler. Here are a few of the most popular and fun summer enrichment activities for preschoolers.
Enrichment for your Preschooler in the San Diego Zoo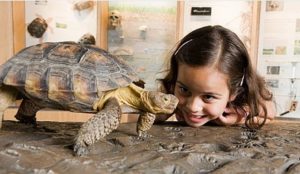 Taking kids to the zoo is a classic way to entertain them and get them out of the house for the day. The San Diego zoo comes with a bonus: it provides many amazing opportunities for summer enrichment. You can take a DIY approach by doing a little research on the animals before your visit. Be sure to make use of the zoo's itinerary tool to stay ultra-organized! There is also organized programming. Would your little one enjoy a guided bus tour or an inside look tour?
Preschool Enrichment your Child will Love
If you're looking for a convenient, one-stop shop for your preschooler's summer enrichment needs, a high quality preschool is the way to go. Good preschools offer enrichment for your preschooler in San Diego. Parent-friendly preschools offer nutritious and kid-friendly meals and flexible scheduling options. Education-focused preschools may also offer supplemental programming. Wee Care preschools offer enrichment classes for your preschool student including dance, foreign language and athletics.
Make the Most of Summer Camp
Camp doesn't have to be all s'mores and crafts, and inGenius Camps are a great example of this. If your child will be in kindergarten next year, you can send him or her to a week of enrichment camps run by experienced educators. These camps focus on STREAM learning. (STREAM stands for science, technology, reading and writing, architecture, and math). One-week camp topics range from Chinese folk songs to entomology to cooking, and everything in between. They've got great camps for older brothers and sisters too!
Enrichment Opportunities at your San Diego Public Library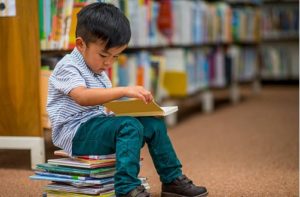 Many parents don't realize how many resources the San Diego Library offers. Of course you already know you can borrow books for free. There are also great suggested reading lists on the library website for kids of all ages. Additionally, the library provides events for young children and their parents. You can check out the library's magazine for an updated schedule of children's events. Past offerings have included
Dr. Seuss parties
Hands-on science lessons with fun themes like bubbles and superheros
Hands-on architecture and engineering workshops
Multi-sensory workshops to teach the five senses
There are many more! Do a little browsing and figure out which summer enrichment activities will interest your child.
Learn About Other Cultures at the International Cottages' Lawn Programs
The museums, gardens, and theaters at Balboa Park offer plenty of amazing summer enrichment activities. Especially fun (and free!) treats are the lawn programs put on by the International Cottages. They celebrate a particular culture with traditional food, choral groups, and dancing. Use these events as a spring board to talk about geography, other cultures, or history.
Find a Farmer's Market
Don't wait for special programming to offer your preschooler summer enrichment. Everyday experiences are great opportunities for teaching your preschooler new concepts and skills. Here are some topic suggestions for what you can teach you little ones at your next visit to the farmer's market or grocery store.
Math skills
Money management
Nutrition
Vocabulary and other literacy skills
Science Learning at the Young Scientists Program
The Fleet Science Center offers a great Young Scientists program that your little one will love. This is a quicker option for summer enrichment than a traditional summer camp. You and your child enroll for four weekly one-hour sessions. You get to attend with your preschooler, so it will be fun for you as well. It also allows you some great bonding time and fun memories together.
San Diego offers thousands of teachable moments for your preschooler. There are also plenty of top-notch enrichment programs with professional educators. Summer days napping by the pool are great, but don't forget to take advantage of all the summer enrichment opportunities too.