STEM (Science, Technology, Engineering, Mathematics) education programs are becoming more popular and taking a greater role in school, but what do these programs offer your child and will participation in them really make a difference in cognitive development?
Knowing the benefits of this curriculum which is based on four disciplines (science, technology, engineering, and mathematics) will help you make better decisions for your child's at Chula Vista Preschool education. Read the 7 ways this education program benefits your child.
Practical Knowledge They Can Use Tomorrow
1. Affects All Areas of Daily Life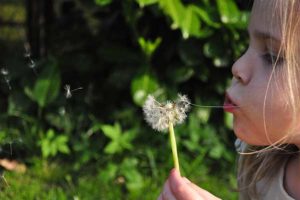 The four disciplines that make up STEM education have a place in everyday tasks. Having knowledge of how things work together to help our daily lives progress is important in educating a truly well-rounded student. The program relies on presenting young children with materials and activities based on things they see daily. The National Education Association agrees that scientific learning in early childhood should come from observing nature as well as simple scientific experimentation.
2. Children who are exposed to this education early will do better in school
Young children are naturally curious and will ask more questions about the world around them as they develop more complex cognitive abilities. This characteristic has been shown to encourage a love of learning and to make learning intrinsically rewarding for kids. These programs know how to appeal to this innate curiosity.
Teaching these topics is based on asking questions and encouraging discussion between kids and teachers and in groups with classmates. In other words, kids are not spoon-fed information, rather their critical thinking skills are cultured. This leads to better grades as they get older and critical thinking becomes more important to academic achievement than simply remembering facts for a test then forgetting them.
3. It's a fun way to teach children essential life skills and facts
Teaching the four main subjects in a single program and in a way that appeals to children of all ages is easy due to the many engaging activities and interesting materials that can be used to help children acquire these skills. The importance of STEM education is that it teaches the whole child, or is a holistic program. Each activity uses the child's current level of thinking and past learning and builds on it.
Educators give children a lot of positive encouragement and help build the child's self-esteem. Many of the lessons and activities require that children work together, which helps develop their social skills. Fine motor skills are exercised when they have to handle small objects and write observations while gross motor skills are essential for moving large body muscles.
4. The program can be tailored to accommodate all ages, backgrounds, and skill levels.
Children as young as three and four can engage in STEM activities using appropriate materials. The materials, like those used in Chula Vista Preschool, are carefully selected to appeal to the children in each classroom while ensuring their safety.
As children develop and progress through their education, the importance of each subject becomes more pronounced. Older children are gradually given more complex materials and pieces to manipulate, and taught more complicated concepts.
5. Teachers receive training and collaborate with other educators
Teachers receive training in teaching best practices when delivering lessons. A school may require teachers to spend a certain number of hours or days. There is also a large amount of professional collaboration that goes into developing and implementing a successful teaching program. These teacher training program continue to improve to meet child's needs.
Lifelong Benefits of Program
6. Acquiring professional skills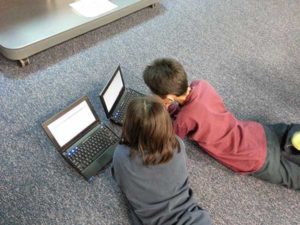 One of the benefits of the learning program is that young children learn skills and facts that are required across different areas of life. Science continues to have a role in helping us lead healthier lives, including how to eat better and stay safer. Knowledge of technology is now a basic requirement for any job. The same is true for engineering and essential mathematical reasoning ability. Having the ability to think critically and creatively about these topics can set them apart in their future careers.
Parents Are Partners
7. Parents are partners in their child's education
An important step in developing a great program is to keep parents informed about their children's progress and how to reinforce learning at home. Effective educators know that parents are partners in a child's education and their involvement in their child's learning is essential.
Help your child start acquiring the benefits of STEM education today. Contact us now for any questions about the program.