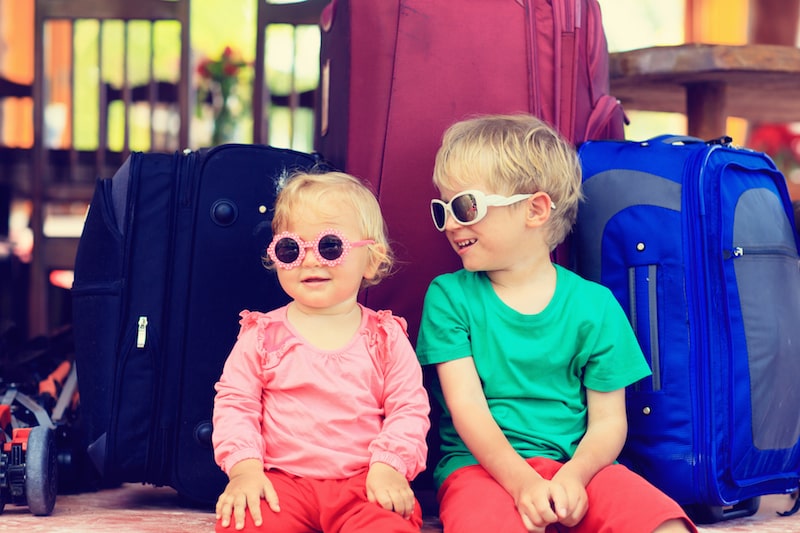 To travel is a way to relax and enjoy being away from home. However, some parents tend to put off traveling the moment they have kids. Fears over the hassle of passing through airports, long flights where the need to entertain little ones arises or a possibility of delay may haunt you. Traveling with kids can be daunting and stressful, and more so when traveling overseas.
Here are a few tips for traveling abroad with kids. Hopefully, this will make the process less agonizing and as stress-free as possible.
Get immunizations
Three months before your travel date, visit a clinic to have you and your kids vaccinated. Get both the recommended and required vaccinations. This will give you peace of mind knowing that your kids are protected in case of any outbreaks overseas.
Organizing is the key
To keep your travel with your kids as smooth as possible, organize ahead of time. It is vital to ensure that you will not panic at the last minute. Make sure all passports are up-to-date, book hotels, draft an itinerary (or book a travel tour package) and get travel insurance for all members of the family.
Bring comfort items
Separation anxiety may happen to your kids as being away from home for a long period of time is something they are not accustomed to. It is wise to bring along some items that will make them feel at home. Bring their favorite toy or a favorite blanket. This will help them settle comfortably in places you will be staying at and less anxious in the new environment.
Prepare for long flights
Keeping your kids entertained will help lessen the burden of traveling. Parents know that most children have a short attention span. Being on a plane for 3-4 hours or more and keeping your kids engaged may sound like a difficult thing to do. To fight off boredom which may eventually turn into a horrifying tantrum, pack toys and activities in their carry-on luggage. Bring their favorite toys or some coloring books. You may also download some kid-friendly apps on your phone or tablet that will keep them busy. Pack some light snacks as well – waiting for inflight snacks may lead to some blood-sugar crashes.
Research and familiarize yourself with your travel destination
Traveling can be exhausting. There is the need to just lie down in bed and do nothing immediately upon arriving at your hotel. However, when traveling with kids, it is important to know details about the local area. Do research about your destination. Be aware of the nearest medical facilities (or check if your hotel or resort has one). Take note of emergency numbers in case of problems that may happen while traveling. 
Also, it is important to know of places or travel agencies that can help you with planning various kid activities to do abroad.
Take advantage of kid's clubs
If you have children who are old enough, make use of any kids' clubs or organizations run at the resort or hotel. This will give you and your partner some alone time. Parenting is a full-time job, so an opportunity like this should not be missed. While your kids are playing and having fun, you can relax and enjoy the break all to yourself. You will be less worried as well since you know that your kids are being looked after.
Prioritize sleep and food
There are two things to ensure your kids' happiness – sleep and food. Keep them well-rested and well-fed and everything else will fall into place. Build your agenda with the thought that you have kids with you on this trip. Don't go for late nights every time or pack the days full. Leave some downtime for resting and always have snacks handy.
Have lots of patience
As simple as that, traveling abroad with kids will test your patience. Make sure you pack yours – it will be worth it.
Travel light
The last thing you want to happen as you chase your little ones around the airport is falling over lots of luggage. Bring only the essential items. You can pick up anything anywhere in the world nowadays, so leave the things that you do not need at home.
Final Thoughts
These are just some travel tips on how to manage kids while traveling abroad. The most important thing is for you and your family to enjoy the trip together and make the moments count. Visit Wee Care for more information about parenting and managing your kids.