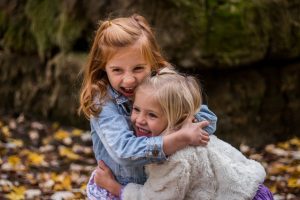 The ability to communicate effectively is a key skill that children need to learn at a young age. As a parent, this is one of your important tasks: to teach them how to properly communicate, as this will help them build friendships and thrive in their relationships. It is your role to nurture important communication skills so that your children are capable of expressing themselves. Below are some of the essential communication skills your child needs to be able to foster friendships.
Speaking clearly
A child's ability to use good pronunciation and correct grammar is part of good communication skills. This is something that parents should not only teach but also model for their children. Parents should pay attention to how their children speak. They must gently correct them for anything that needs correction while making sure that they are not embarrassed. As much as possible, avoid calling them out in front of others as this might make them feel conscious when it comes to speaking in public.
Asking questions
Asking questions can help anyone gain friends because people love talking about themselves. For children, some of the questions they can ask can be about other children's' hobbies, games, toys, TV shows, and movies that are popular. If they are not comfortable initiating the conversation at school or with a group of children, you can practice together by role playing. Take turns  asking and answering questions. Remind them to use practice questions when there is an opportunity to talk to other children.