As the countdown to school begins in San Diego, it's time to start thinking of what to do to make the transition to preschoolers easier. As a parent, you may be a little concerned about how your preschooler will respond to a new environment. The following back to school tips for preschool parents can take some of the anxiety out of starting a new school year.
Choose a High-Quality Preschool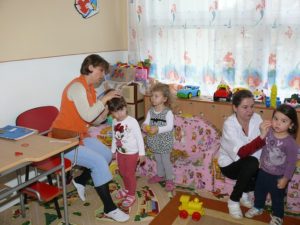 This should be at the top of the list of back-to-school tips for preschool parents. Check with your state's agency that regulates preschools to determine if there have been any complaints or inspection violations. Doing so can help you decide on a trustworthy preschool in San Diego.
Read the Preschool Handbook
Your child's preschool handbook will answer many of the questions you may have. Talk with your child about rules and other important information in the handbook.
Consider Some Tips for Preschool Students Going to School for the First Time
If this will be your child's first experience with preschool, plan a visit to help them become familiar with the school and the staff. Seeing the room may help a child feel more comfortable being there during the first day.