The weekend! That much-awaited time of the week for most  of us. Weekends present the opportunity for parents to take some precious time off from work and kids get to spend time outside of school ー which makes it the perfect opportunity to make fun memories with your loved ones! As the work week comes to a close, show your family some appreciation by planning some  fun activities and exciting things to do together during the weekend. There are many exciting weekend activities that may spring to mind, but here are a few ideas to get you started:
Go on a family outing
Out of all  the things your family can do  together during the weekend, outdoor activities may be the most preferred. Family outings don't need to be  done weekly, but occasional trips to the beach, camping, fishing at a nearby lake, or having a barbecue or picnic at the park can  make kids feel excited about the weekend. Make outdoor trips a regular thing by scheduling them on a monthly or bi-weekly basis. 
Set up a mini treasure hunt!
When family games start to feel too bland, you can spice up your weekend  by surprising your family with a mini treasure hunt! Planning and facilitating a mini treasure hunt can be just as fun. You don't need to go too far. This can be set up  conveniently on your own property, in your backyard, or at a nearby park or playground. Start by preparing the items for your treasure hunt, such as fancy jewels, sweet treats or other goodies. Then, plan out strategic spots to hide your clues. Draw a map that includes  clues leading to the treasure. You can even set up some challenges along the way. Finally, make sure to hide your clues and treasure while your kids are away. Planning all of this can take a some time and effort, but it offers a fun and exciting adventure that the whole family can enjoy.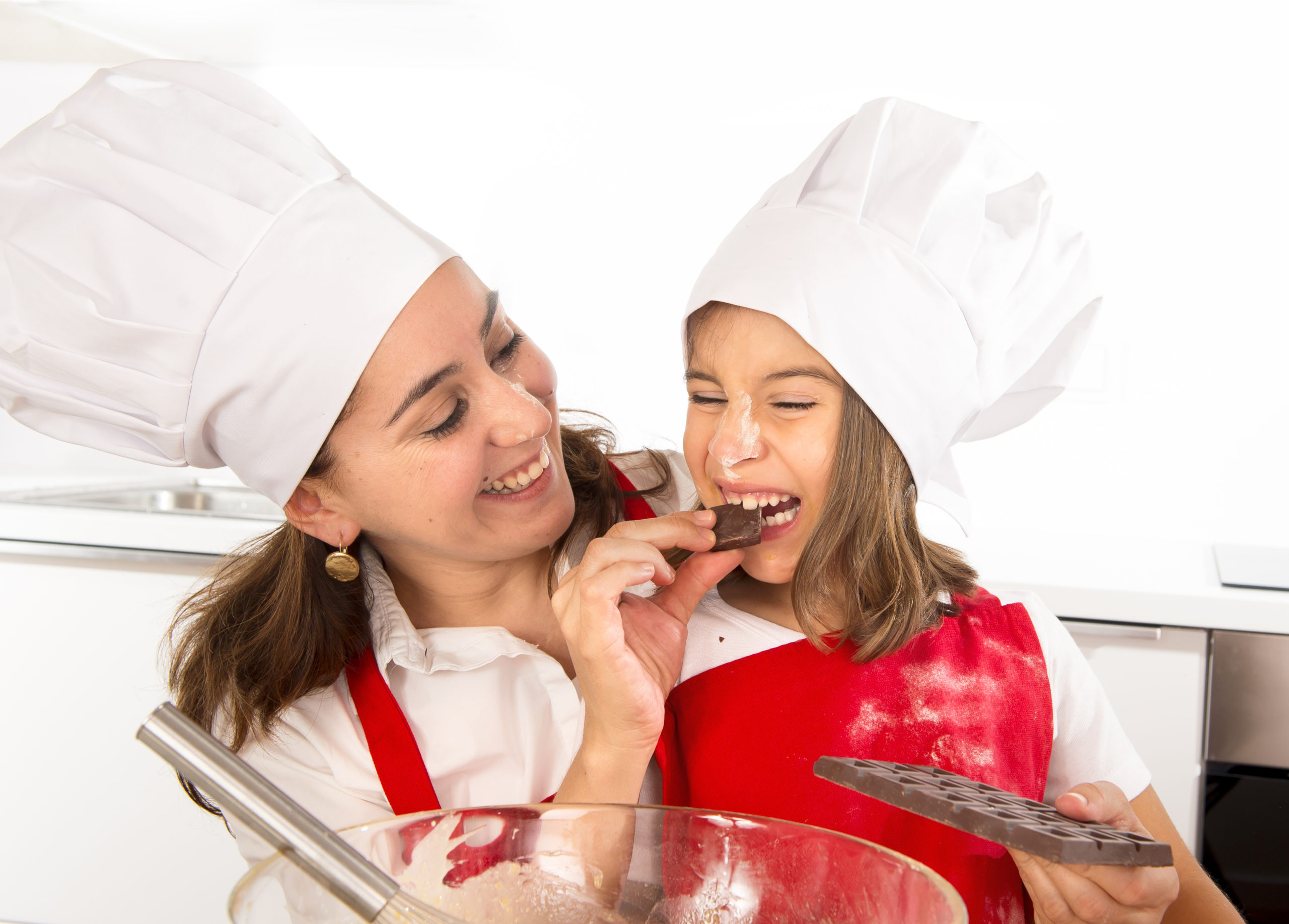 Make special home-cooked meals
Sundays are best dedicated to family time. Why go far when you can spend this time at home, preparing special meals for a family get-together? Invite your neighbors and extended family members for a fun barbecue in your backyard on a Sunday. You can do this during  any random weekend. No reason for celebration needed. Otherwise, schedule a day every weekend to have home-cooked lunch or dinner with your family. Involving your kids in the cooking and preparation makes for quality moments together at home. 
Do some closet clean-out
Instill the value of giving and sharing at an early age for your kids by making closet-cleanouts a fun activity.. Kids outgrow their clothing fast, which makes it the best time to look over their items, have them try on older clothes and let them decide what they want to keep and what they're willing to donate. While you're at it, take this opportunity to bond and play with your child's creativity. Do a little fashion show by letting children  model various items of clothing. Take lots of photos and have fun! 
Engage in a new hobby
The weekends are a great time for your kids to discover a new hobby. Hobbies let them explore their interests which can even  help pave the way toward thinking about what they want to be when they grow up. Once children find out they have a knack for something they enjoy , chances are, your kids will pursue these passions as they enter adulthood. Let kids try out different things every week until something  sticks. You can have them collect stones on the beach, enroll them in dance classes, paint rocks, go swimming, go rock-climbing and even learn to play an instrument. There are a bunch of activities to explore during the weekend. You will never run out of new things to try.
Have a movie night
Weekends are the best time for your family to bond over movies. When you can, choose family-friendly classics. Pick one movie from among your favorite films to watch with your kids every week and bond over the experience with your little ones. Who knows,you might share the same tastes and appreciation for films… and maybe it could even lead to a career as a future filmmaker?
The options are endless when it comes to weekend activities. All you have to do is sprinkle in some creativity and have fun finding fun things to do with your kids.  These activities may only come once a week, but the childhood memories you help them create will stay with them forever. 
Find these tips helpful? We're glad to help you with your parenting journey. Visit https://weecarepreschools.com/ or contact us for more details about our amazing childhood learning programs.