Today's kids are born into the age of modern technology – a world where the internet and electronics are deeply integrated into the fabric of our everyday lives. Nowadays, adults aren't the only ones who own a smartphone or an iPad. More and more kids these days know how to navigate their gadgets, make their way through to the internet, and find information within seconds! While young children can clearly benefit from the internet in various ways, especially when it comes to education and learning, parents should remain cautious and vigilant. The internet isn't always a safe place for young kids. There are risks involved when we allow them to explore this medium.  Make sure your little one is properly guided in the use of technology during their early years by keeping the following internet safety tips for kids in mind!
Explore the internet together
If you're just starting to introduce technology to your little one, it's a good idea to explore it  together. Take time to sit down with them and explore all the fun and good stuff they can do with the internet. For example, you can show them helpful links for learning materials or educational games and activities they can easily access. 
Create rules
As you begin to give your little one the liberty to make use and have fun with their electronics and the internet, it's important to establish rules and a plan to ensure their online safety.
These rules should include the hours when they are allowed to access the internet, the appropriate sites and applications they're allowed to access, and technology-free zones within the house. Also, be sure to discuss specific rules on internet usage. Remind then not to give out personal information, not talking to strangers online, and other specific boundaries. 
Keep the devices in the common areas of the house
The use of electronics isn't something that should be allowed everywhere in the house. If you haven't already established zones where devices can't be used, it's a good idea to encourage them to use their gadgets in communal areas such as the lounge or living room. This way, it's a lot easier to keep an eye on how they're using the internet.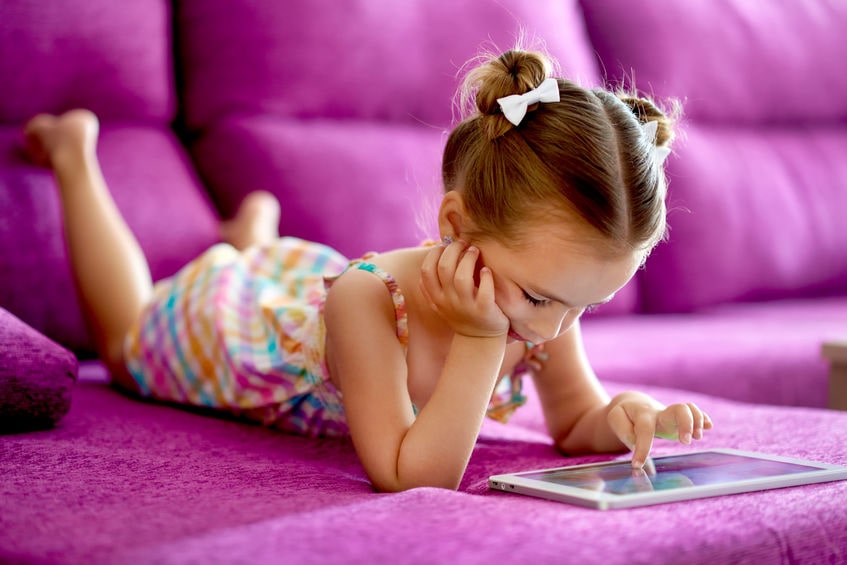 Manage their access
Another trick you can try to ensure your child's internet safety is to be on top of the things they access. Make sure they only have access to websites appropriate for their age by setting up the computer's default homepage to a kid-friendly site. If parental controls are a feature available from your internet service provider, it's best to set up parental controls as well. 
Turn internet time into fun family time
The internet is an excellent source of information. Make the most of it by turning internet time into fun family time! Instead of each person doing individual online activities, why not stream feel-good family series or movies together? Or play online games that every family member can enjoy.
Not only is this an excellent way to spend more quality time with your kids, it will also help ensure their online activities are closely monitored.
Keep track of their passwords
If certain accounts have to be created to gain access to a website or to install an app, be the one to create the account for your little one. Create it under your own name instead of your child's, and keep track of their password.
Check their account every now and then to ensure they don't fall victim to any suspicious online activity. 
Check their browsing history
Another important internet safety tip you shouldn't miss is checking your child's browsing history. Go through the list of websites they've visited or the ones that have popped up. Better yet, create a folder containing shortcuts to the apps and sites they usually access. This way, they can easily find them and will no longer have to manually search or browse for them.
The internet is a vast resource for entertainment and all sorts of information, but it can be a dangerous place for young kids if we're not careful. Keep the world wide web a safe place to explore by following these internet safety tips for kids. 
For more parenting tips and guidance, or if you're in the search for a good quality preschool for your little one, please visit Wee Care Preschool.