Our ultimate goal as parents is to prepare our children to face the world and hope that they help to make it a better place.
September is National Courtesy Month. The American culture is so fast and impersonal these days that it is easy to forget the rules of politeness that once governed our society. Take advantage of this month's focus on courtesy as a chance to teach your children skills that will let them reap lifelong benefits.
You're their First Teacher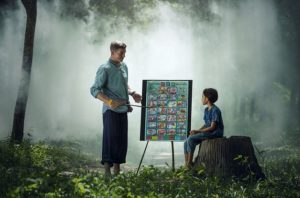 Children aren't born knowing how to hate. They aren't inherently rude. In fact, children are born with an innate need to please their parents. That being said, bad habits are often learned from their environment.
The good news? You are your child's first teacher. Encouraging good habits and manners from day one can set your child up for success. Even before your child says their first words, they are observing the customs of their environment. If you want them to say "please," "thank you", and "excuse me", do so in front of them. Be courteous to others.
National Courtesy Month is also a good time to reflect on your own habits. Hold open doors and hand out compliments.