Summer is a great time for families because they have more time to spend together. Unfortunately, it doesn't take long before most parents start to run out of ideas for how to fill up the time. Parents may become concerned about keeping their little ones active so that they avoid the "summer slump." But if you live in or near San Diego, there are hundreds of ways you can both entertain and teach your preschooler. Here are a few of the most popular and fun summer enrichment activities for preschoolers.
Enrichment for your Preschooler in the San Diego Zoo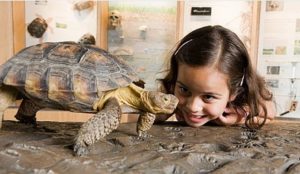 Taking kids to the zoo is a classic way to entertain them and get them out of the house for the day. The San Diego zoo comes with a bonus: it provides many amazing opportunities for summer enrichment. You can take a DIY approach by doing a little research on the animals before your visit. Be sure to make use of the zoo's itinerary tool to stay ultra-organized! There is also organized programming. Would your little one enjoy a guided bus tour or an inside look tour?